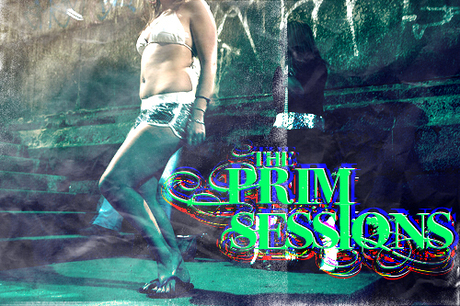 back once again....... so this week was alittle more electro house than it has been for a while but banging all the same!!! new tracks in the first hour from:
Style of Eye
Mowgli
Deadmau5
and a track of the week from Marc Romboy!
also just after the track of the week there was an un-signed track from the guys behind the 'Dirty Tourism' nights in manchester that is a FUCKIN killer!!!! (any further info needed please forward me: primsessions@hotmail.com).....
p.s Dirty Tourism are hosting the backroom @ Cocoon, B'ham on Easter Sunday!!!
second hour was a mix from myself that was a little unplanned...just a load of tracks that i wanted to play.... a little self indulgent, but judging from the reactions during the show....well recieved!!
so here's the tracklists...........
alex reece - pulp fiction (foamo remix)
diplo & buraka sound system - inna de ghetto
mowgli - this is the sound
mike monday - housequake
sharvais - u don't even know us
tyree cooper ft cookie monsterz - hip housin (kid massive remix)
deadmau5 - reward is more cheese
foremost poets - moonraker (sleazy g remix)
style of eye - ona
andy caldwell - warrior (claude vonstroke remix)
riva starr - sound of the pecan
**track of the week**
marc romboy - sonara (hugo remix)
dirty tourists & midnite radio - indian summer
kreon - just jack
in the mix with PRIM:::::::::;
ane brun - headphone silence - henrik schwarz remix
italoboyz - zinga (ray okpara remix)
thomas melchior & luciano - solomuns prayer
beat galore friction - dancing bubble (radioslave remix)
ziggy kinder - flip flop crash (pier bucci remix)
raw headroom - only boring people get bored
riva starr - la gatta
todd bodine - calypso
claude von stroke - who's afraid of detroit (3 channels mix)
shaun king - weekend billionaire
please while you are on the web check out:
www.myspace.com/optimusprim and if you are on FACEBOOK just search out
'PRIM SESSIONS' and add me
until next week.......
Much love
Prim